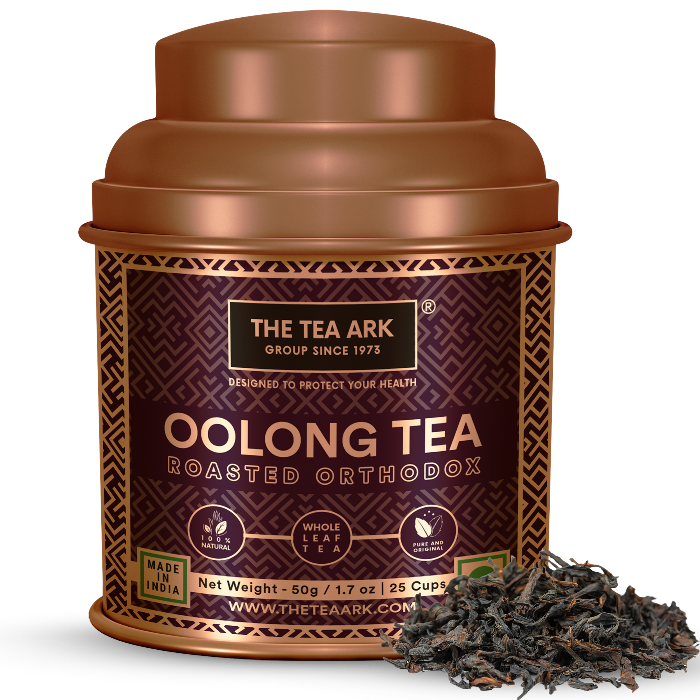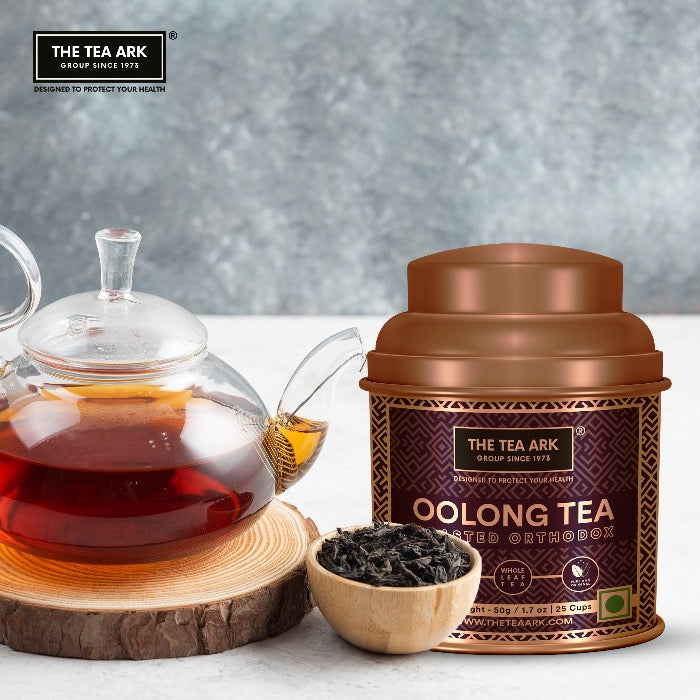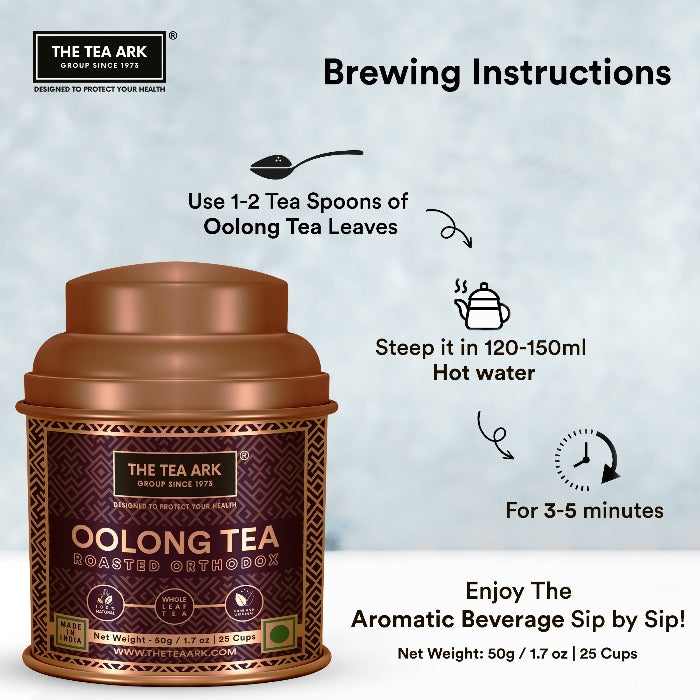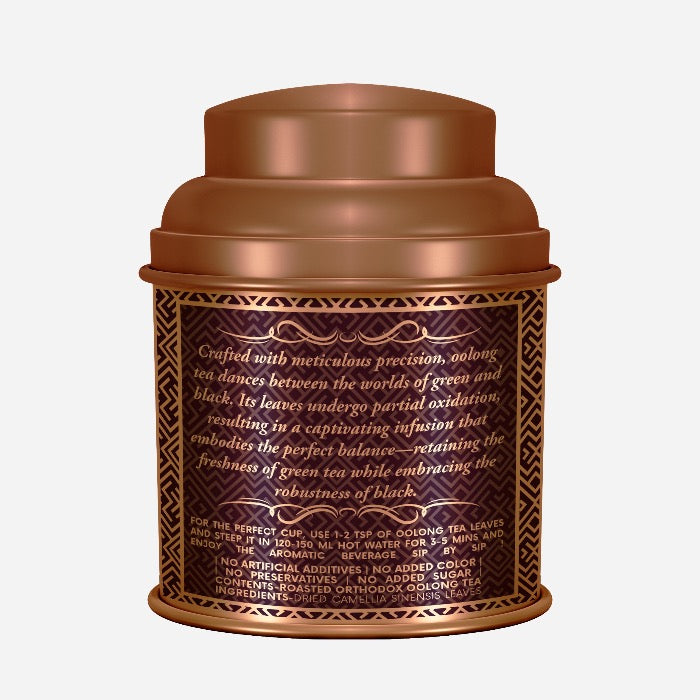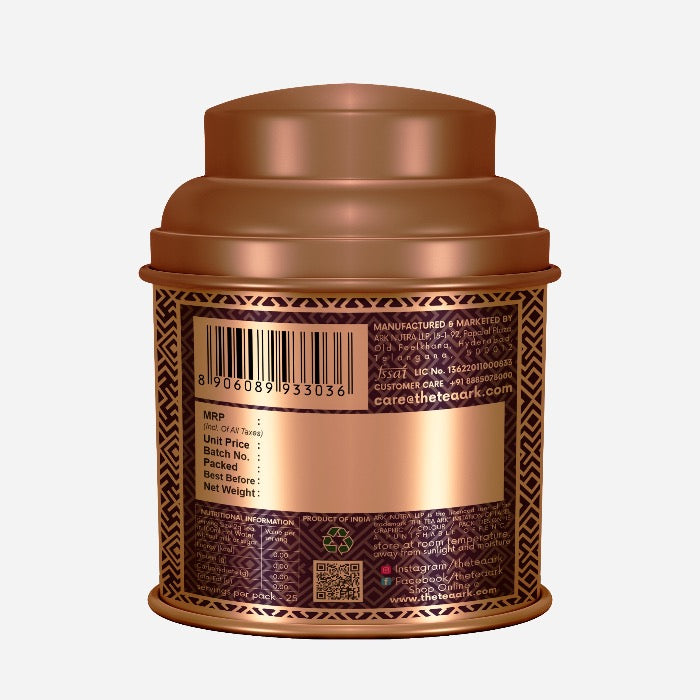 The Tea Ark Oolong Tea Leaves, Roasted Orthodox Herbal Tea for Overall Wellbeing, 50g
Save 17%
Free Delivery on Orders Above Rs. 499
OOLONG TEA: Indulge in the rich and invigorating taste of The Tea Ark Oolong Tea, a delightful blend crafted to elevate your tea-drinking experience. Sourced from the finest tea leaves, this premium Oolong Tea is thoughtfully packed in a convenient and elegant tin, preserving its freshness and flavor for your daily enjoyment.
OOLONG TEA LEAVES: Carefully cultivated and expertly harvested, Oolong Tea is renowned for its unique semi-fermented process, which strikes the perfect balance between the robustness of black tea and the delicacy of green tea. The result is a captivating fusion of flavors that is both enticing to the palate and beneficial to your well-being.
TASTE THE AROMATIC SYMPHONY: Each sip of The Tea Ark Oolong Tea is a symphony of enticing aromas and flavors. The exquisite notes of floral and fruity undertones, with a hint of natural sweetness, create a harmonious medley that lingers on your taste buds, leaving you refreshed and revitalized.
YOUR WELLNESS ALLEY: The Tea Ark Oolong Tea isn't just about a gratifying tea-drinking experience; it's a journey to enhanced wellness. Packed with powerful antioxidants and polyphenols, this tea aids in promoting digestion. Embrace a healthier lifestyle, one cup at a time.
TIN OF GOODNESS: The Tea Ark Oolong Tea is presented in an attractive and sustainable 50 gram tin packing, designed to preserve its freshness and essence. Every cup you brew is as delightful as the first, capturing the true essence of Oolong tea leaves.
RICH HERITAGE: Inspired by the rich heritage of tea culture, The Tea Ark Oolong Tea brings you the best of both worlds - a timeless tradition in a modern package. Savor the essence of tea rituals with the ease of preparing a quick and comforting cup, perfect for your fast-paced lifestyle.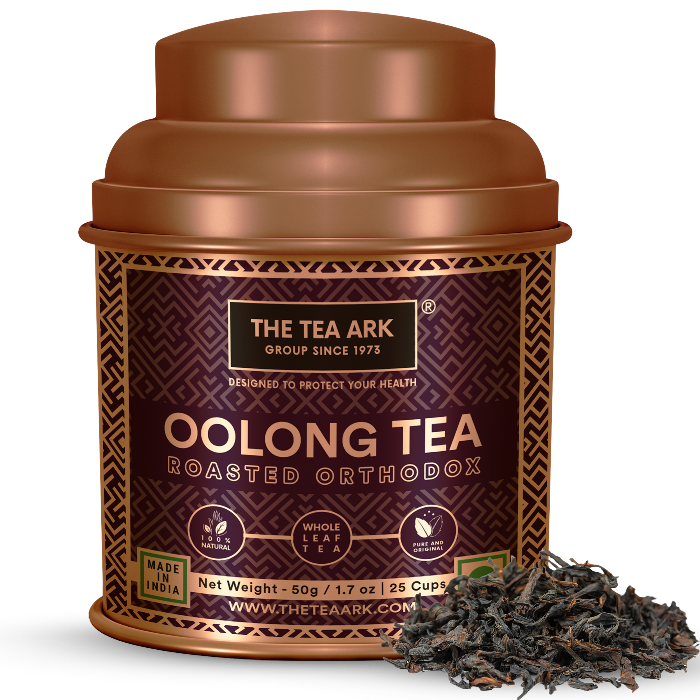 The Tea Ark Oolong Tea Leaves, Roasted Orthodox Herbal Tea for Overall Wellbeing, 50g
Sale price
Rs. 330.00
Regular price
Rs. 399.00
Choose options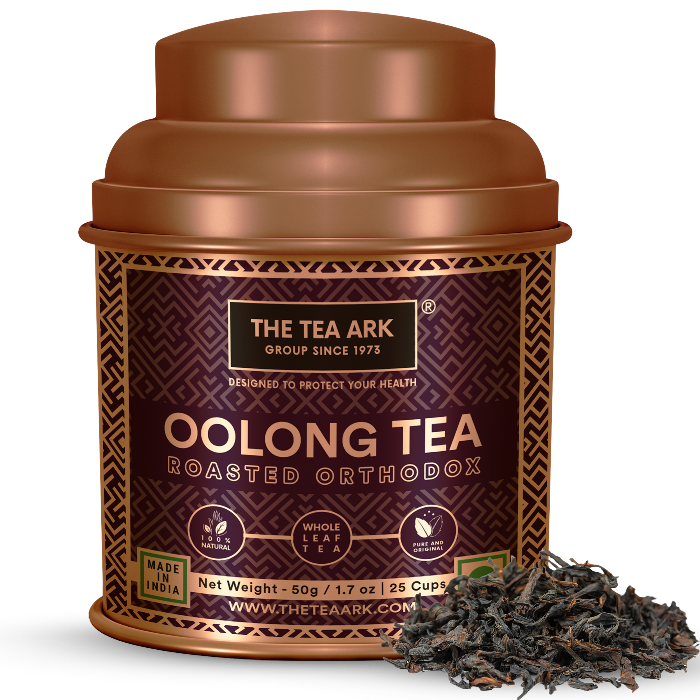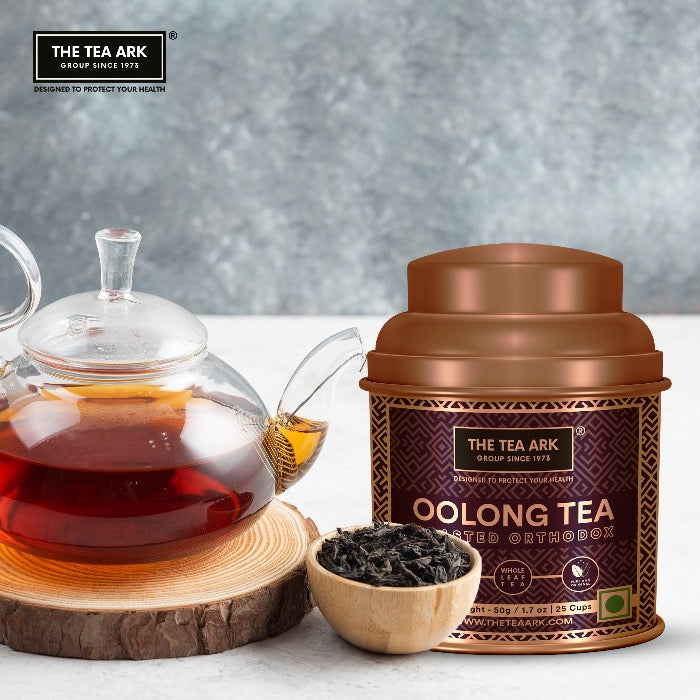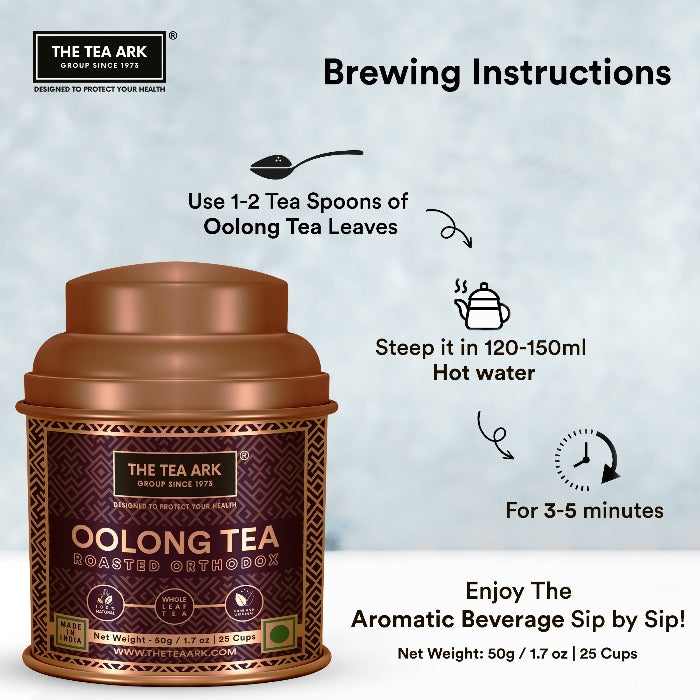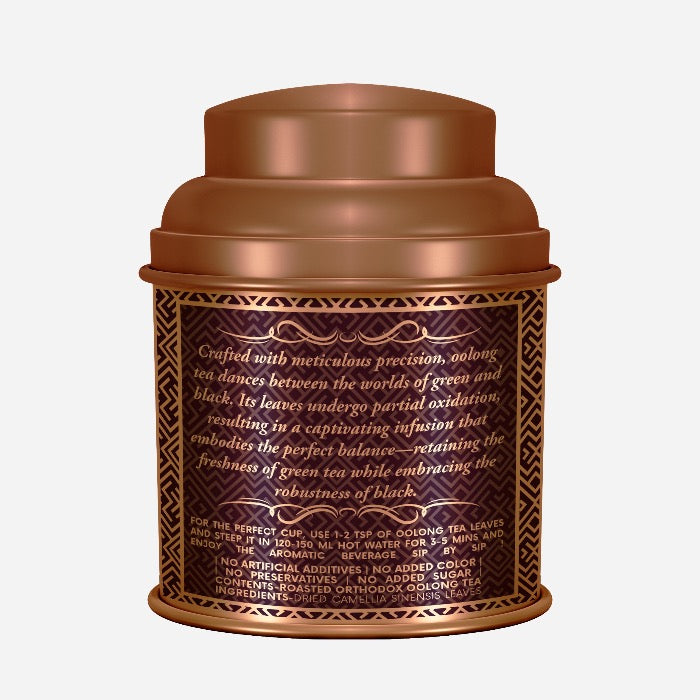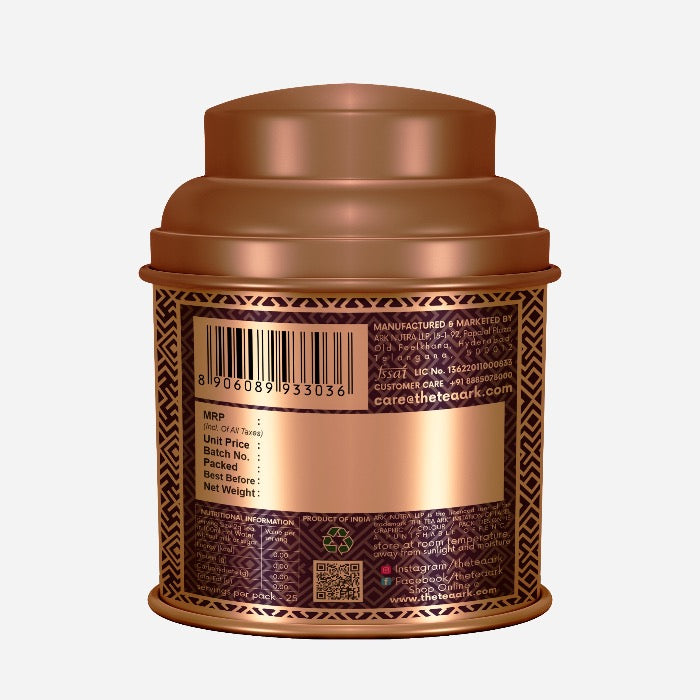 Sale price
Rs. 330.00
Regular price
Rs. 399.00
(/)
View details