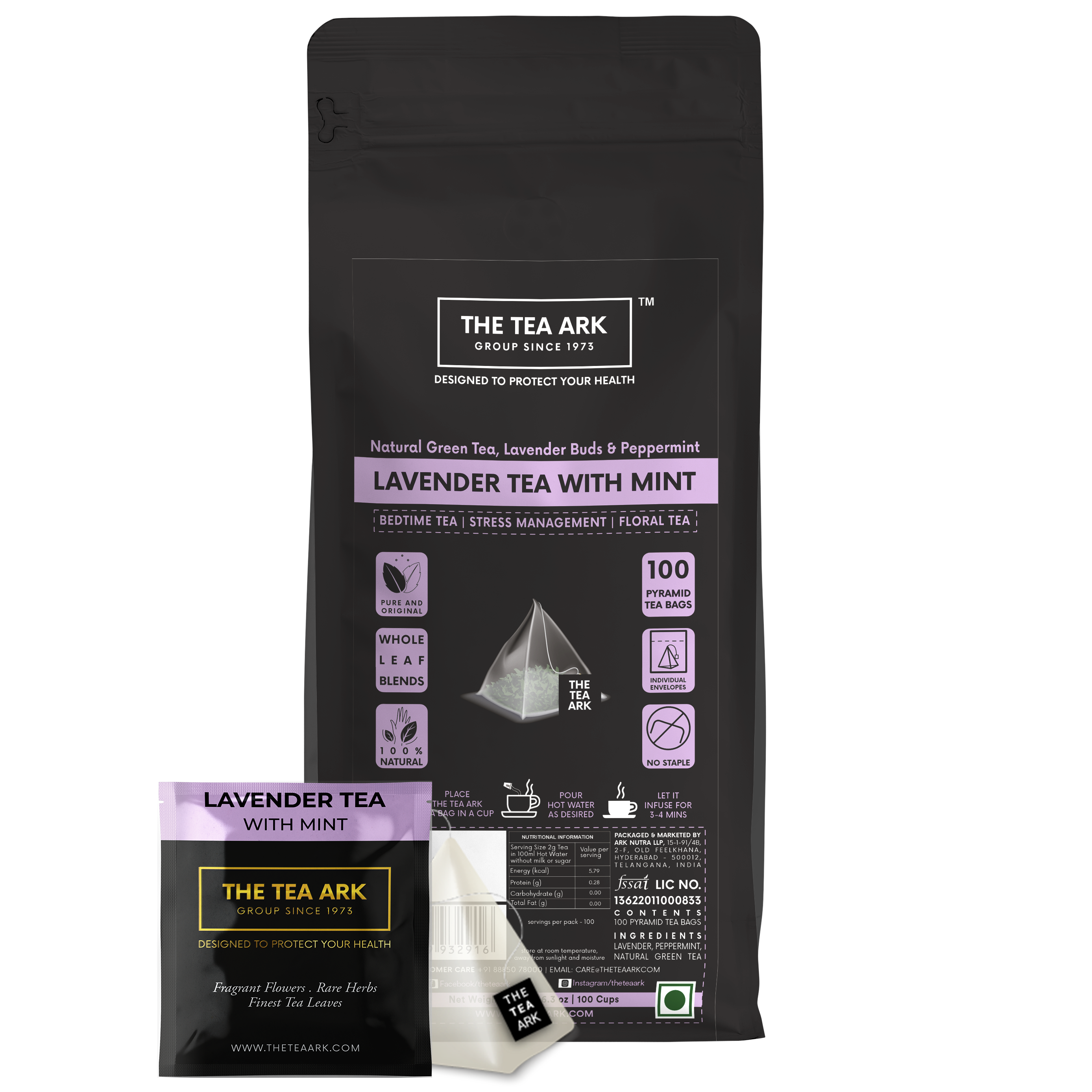 The Tea Ark Lavender Peppermint Green Tea, Bedtime Tea for Sleep & Stress Management
Save 10%
Free Delivery on Orders Above Rs. 499
100% natural whole leaf
Rich in antioxidants
Helps relieve stress and anxiety
Regulates sleep cycle
Promotes healthy digestion
THE TEA ARK Organic Lavender Tea is an earthy, distinctive blend of green tea with real lavender flower buds with added peppermint which is rich in antioxidants and has numerous health benefits
Lavender is traditionally believed to have curative properties. It has been used by medical practitioners since ancient times to cure mood changes, stress, indigestion, and menstrual pains. Its soothing smell helps induce sleep and improves brain function.
Peppermint leaves relax the digestive tract and alleviate digestive discomfort. It helps relieve bloating. Gives a refreshing and rejuvenating feeling.
100% caffeine-free – It is a herbal blend and each pack is 100 grams which can make 50 cups of soothing Organic lavender tea
For a perfect cup of The Tea Ark Organic Lavender Tea – add 1 tsp of tea leaves to a cup and pour 100 ml hot water over it. Let it infuse for 4-5 mins. Stir well and enjoy a healthy beverage.
The Tea Ark Lavender Peppermint Green Tea, Bedtime Tea for Sleep & Stress Management
Sale price
Rs. 449.00
Regular price
Rs. 499.00
Choose options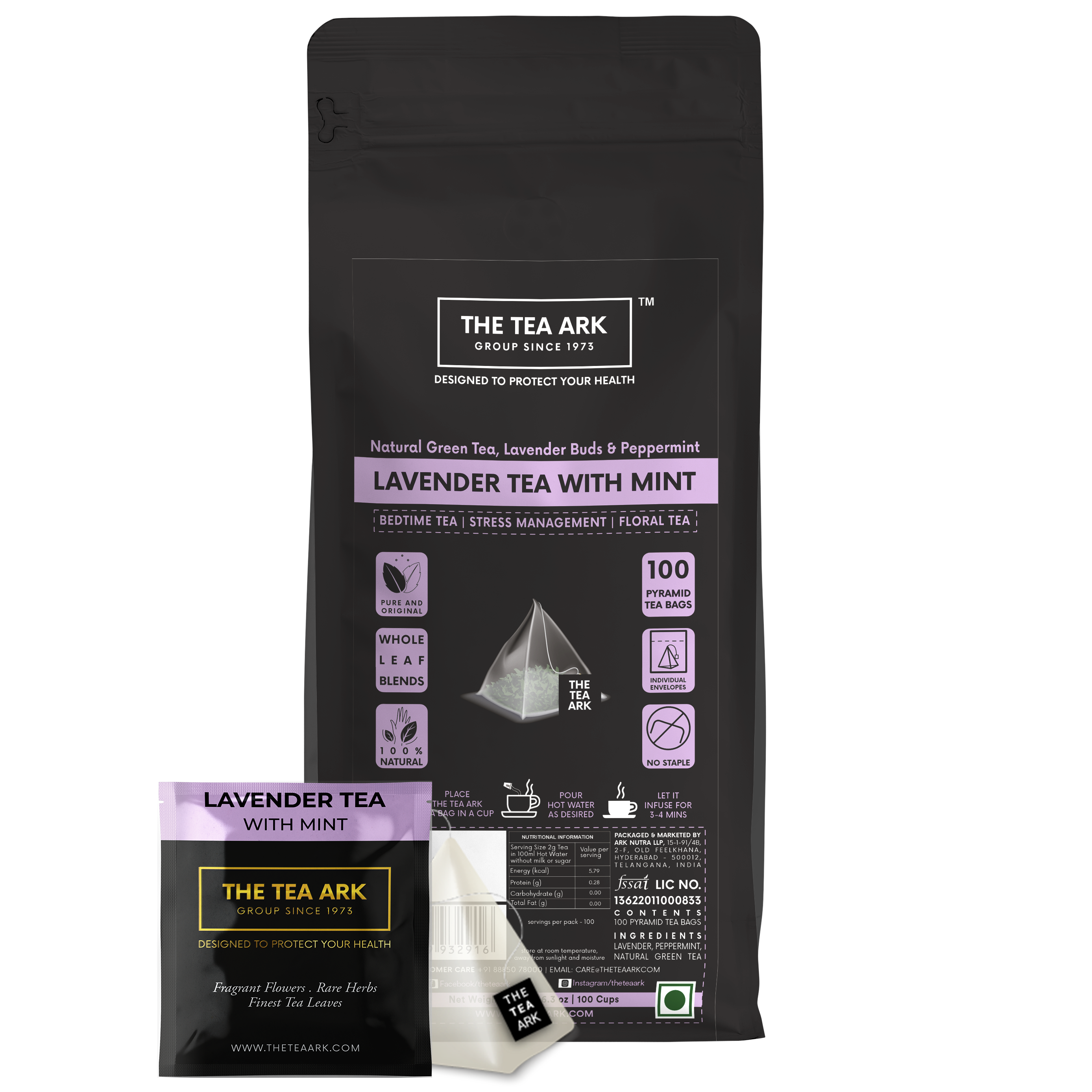 Sale price
Rs. 449.00
Regular price
Rs. 499.00
(/)
View details