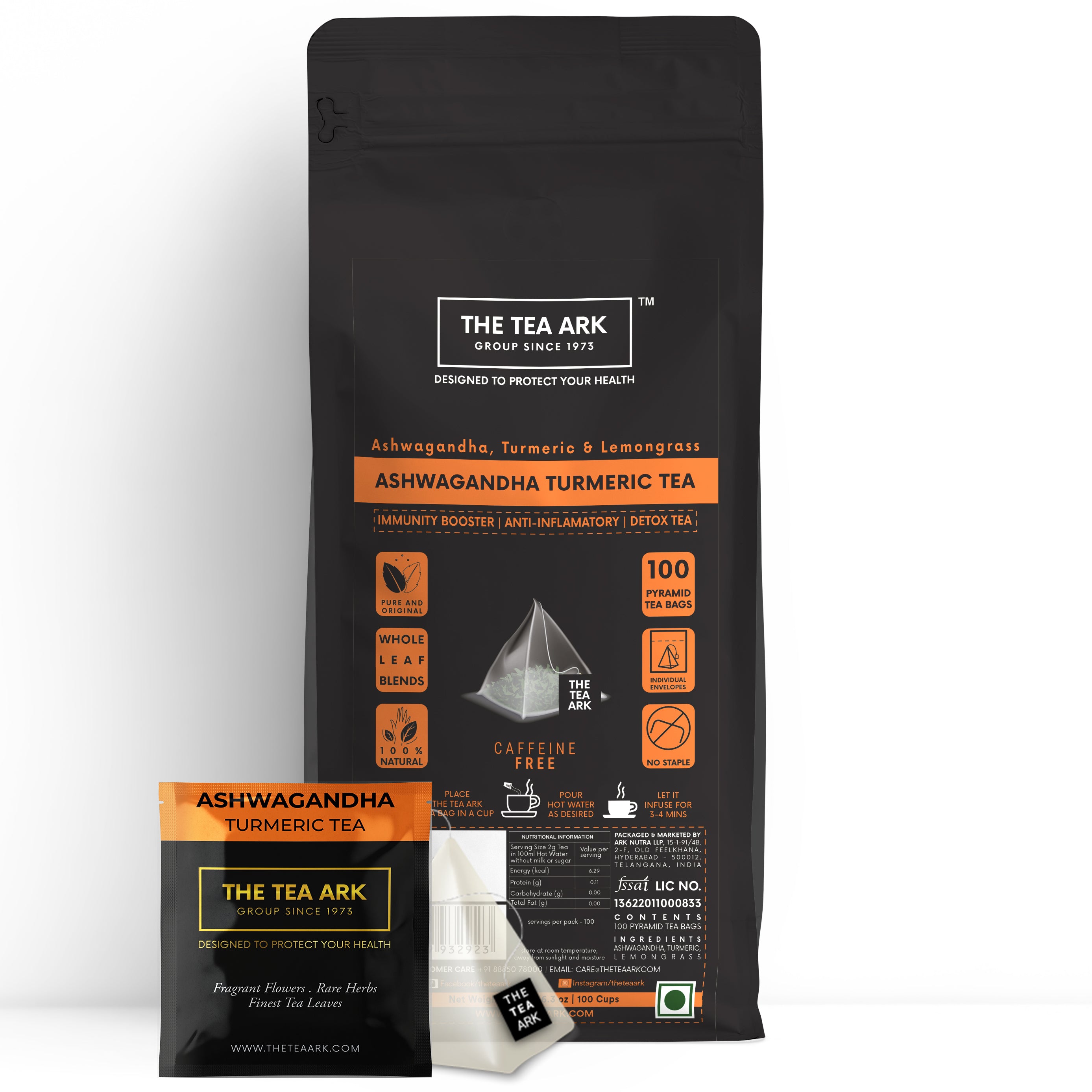 The Tea Ark Ashwagandha, Turmeric Tea, Immunity Booster, Body Detox
Save 13%
Free Delivery on Orders Above Rs. 499
Organic certified ingredients
Caffeine free
Helps in detoxification
Maintains cholesterol levels
Boosts immunity
The Tea Ark Ashwagandha with Turmeric Tea is made up of an earthy combination of Organic Certified Ingredients like Ashwagandha, Turmeric & Lemongrass in the form of 100% whole leaf tea.
Ashwagandha tea uplifts the mood and it is a brew made from the finest Ashwagandha, that is blended beautifully with citrusy flavours of lemongrass and makes a delicious perfect afternoon tea.
Lemongrass contains flavonoids which prevent damage to cells and also aids in reducing cholesterol levels and helps protecting heart health.
it helps to detoxify the whole body and flush out the harmful toxins from the body and aids in weight management.
It has antidepressant abilities which help to relieve the symptoms of the same and supports mental health and mind rejuvenation.
It is 100% caffeine free & herbal blend and each pack is of 100 gm, which can make 50 cups of medicinal and organic ashwagandha tea.
For a perfect cup of The Tea Ark Ashwagandha & Turmeric Tea – add 1 tsp of tea leaves to a cup and pour 100 ml hot water over it. Let it infuse for 4-5 mins. Stir well and enjoy a healthy beverage. Add sweetener as desired.
The Tea Ark Ashwagandha, Turmeric Tea, Immunity Booster, Body Detox
Sale price
Rs. 399.00
Regular price
Rs. 459.00
Choose options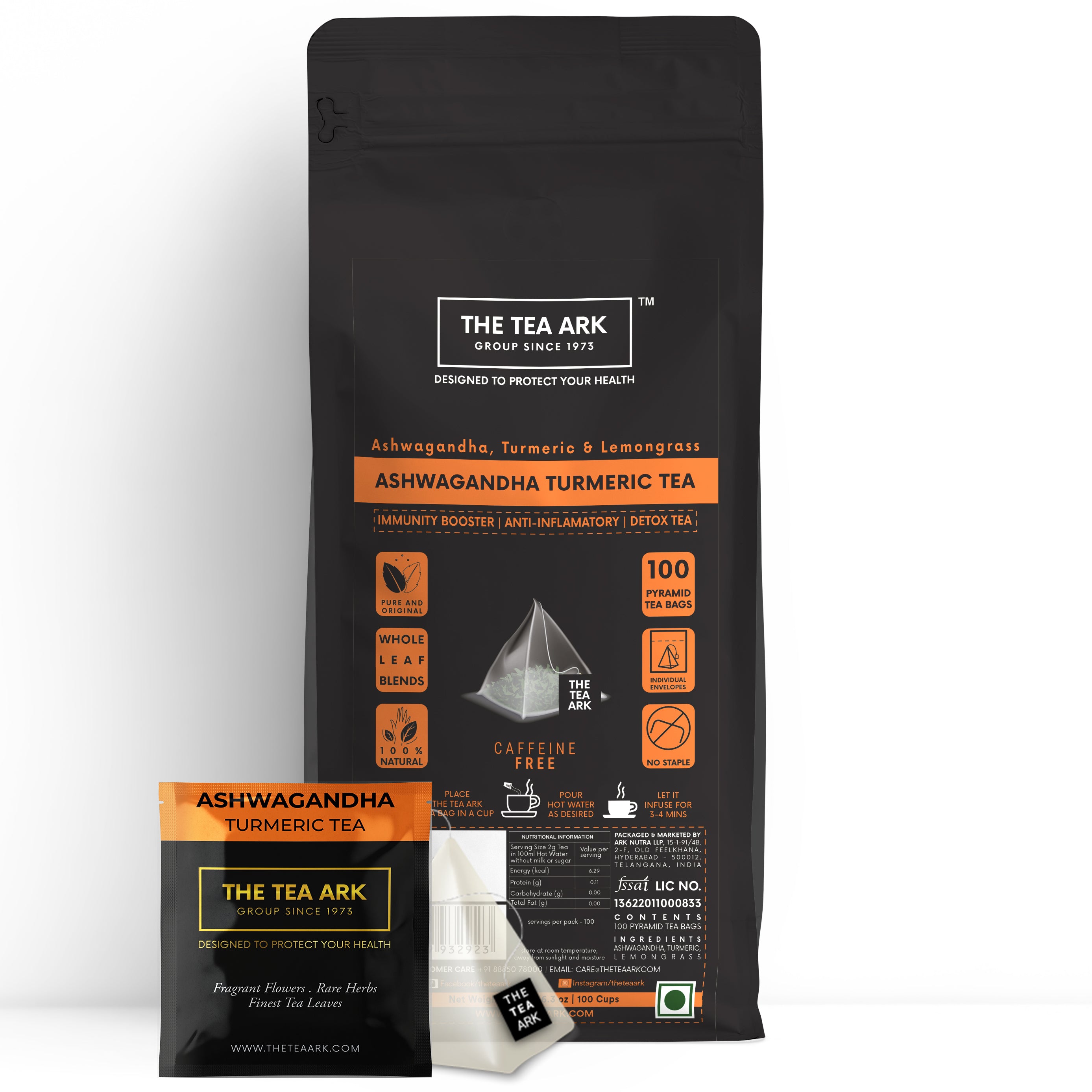 Sale price
Rs. 399.00
Regular price
Rs. 459.00
(/)
View details